It is a free pattern and how to make easy wide pants.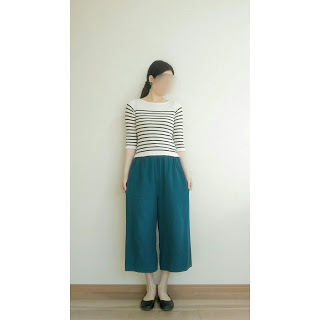 Elastic waist makes it easy to wear and sew! It will be completed in one day.
It is a shape that can be called easy pants or gaucho pants.It's easy to move, so it's recommended for both everyday wear and room wear.
Here is the one with a length increased by 5 cm ↓
For detailsfor free trial lessonsIn the article.
Your work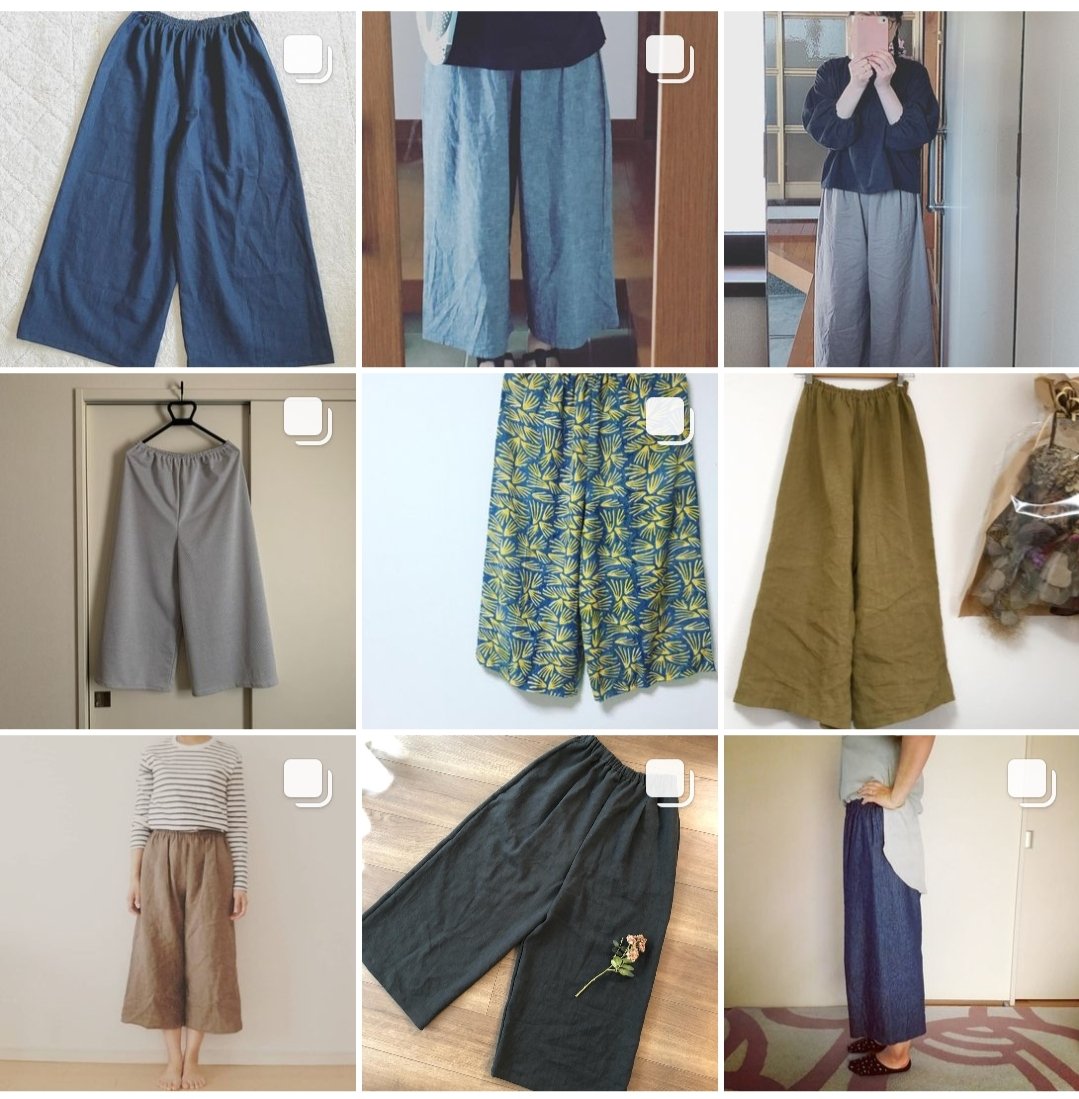 It is a work of readers posted on Instagram. →View more
Thank you for your wonderful work.
"# yan's easy wide pantsI would be grateful if you could post it on Instagram with the tag!
Recommended color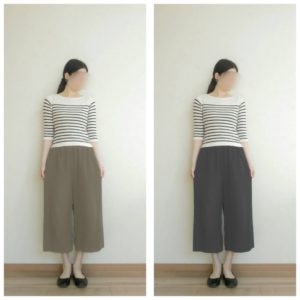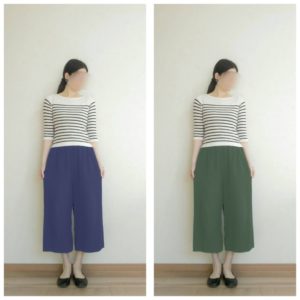 size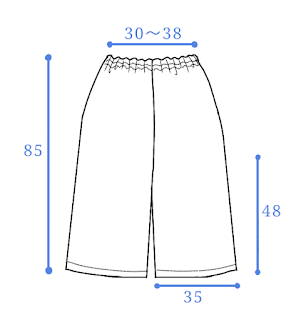 ★ The height is 165 cm and it will be about the length of the first wearing image.When adjusting the length, draw the pattern with your favorite length + 5 cm (seam allowance).
★ My mother, who is 160 cm tall and 60 kg, was able to wear it comfortably and liked it.The length is a little above the ankle.
Pattern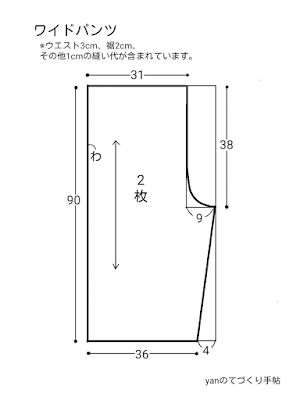 ★ Dimensions including seam allowance. (Waist 3 cm, hem 2 cm, other 1 cm)
I made it by drawing a line directly on the cloth without making a pattern.
Ingredients
・ Cloth (width 90-110 cm) 2 m
・ Rubber 8mm width (waist size + 1cm + 2cm) x 2
・ Appropriate amount of thread
★ This time, I used 100% cotton double gauze.
<Other fabrics like this are recommended>
Tools
・ Cutting scissors
·sewing machine
・ Pin
・ Thread trimming shears
·iron
[For beginners] Introducing how to choose a sewing machine and recommended sewing machines

see next
My professional sewing machine

see next
Method
[Preparation]
・ If you need to repair the ground (How to prepare cloth)
・ Cut
★ The lock sewing machine can be a zigzag sewing machine.
① Sew the inseam according to the middle table (seam allowance 1 cm). Apply the lock sewing machine together.Do the same for the other.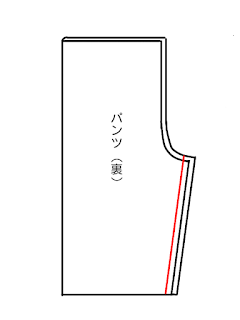 ② Align the left and right feet made in 1 with the middle table as shown in the image below.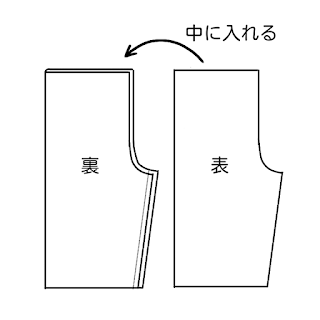 Sew the two crotch together.Double sew the lower part for reinforcement. Apply the lock sewing machine together.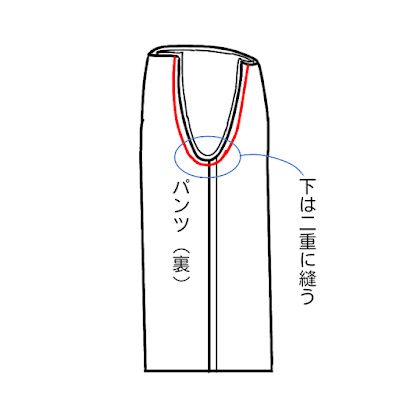 If you return it to the table, it will be in the state of the image below.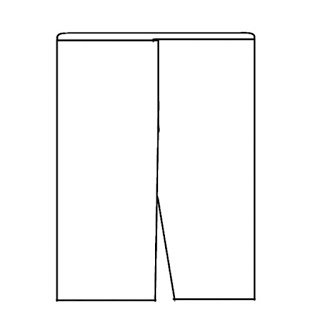 ③ Put a lock sewing machine on the waist and hem.
④ Fold the waist 3 cm, leave the rubber opening 3 cm, and sew two stitches with a width of 1.3 cm.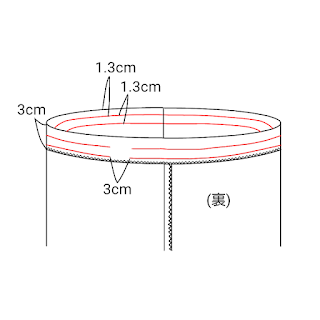 Put rubber in the upper and lower tiers, respectively.Overlap the ends of the rubber by 2 cm and sew.Sew and close the through hole.
⑤ Fold the hem 2 cm and sew.
done!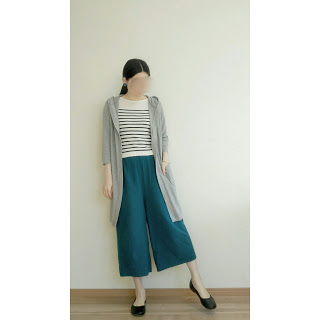 About lining
It is easy and recommended to make pettipants instead of lining to prevent see-through and cold weather.
How to make easy pettipantsfor free trial lessons
The recommended fabric for the lining isfor free trial lessons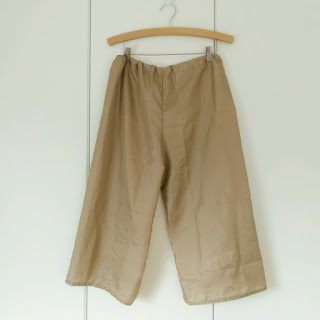 Made from lining fabric, it is worn under wide pants in the fall and winter as a measure against the cold.It's thin so it doesn't mess up.I always do this because it's easier than lining.Even if the fabric is transparent in light colors, it is safe to have pettipants.
Finally…
Thank you for reading.
"Your workWe are also looking forward to your application.
Instagram
Posting work photos to Instagram
Please add a tag ♪
#yan's Tezukuri Notebook
# yan's easy wide pants
See you again!