I will write about the free pattern and how to make a simple long-sleeved A-line dress.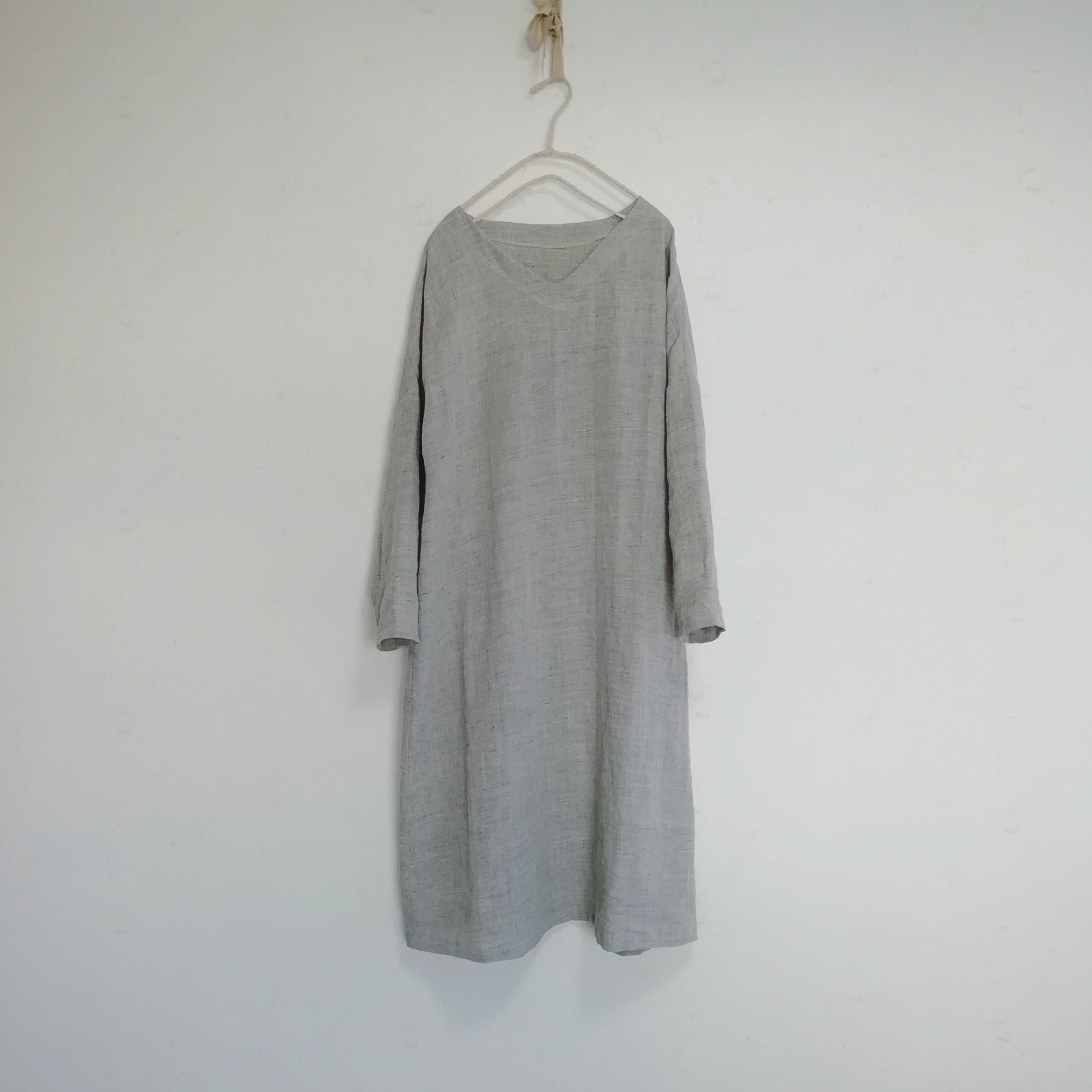 A long-sleeved dress with a stone A-line.The neckline is a V-neck, but it also shows how to change the shape of the neckline.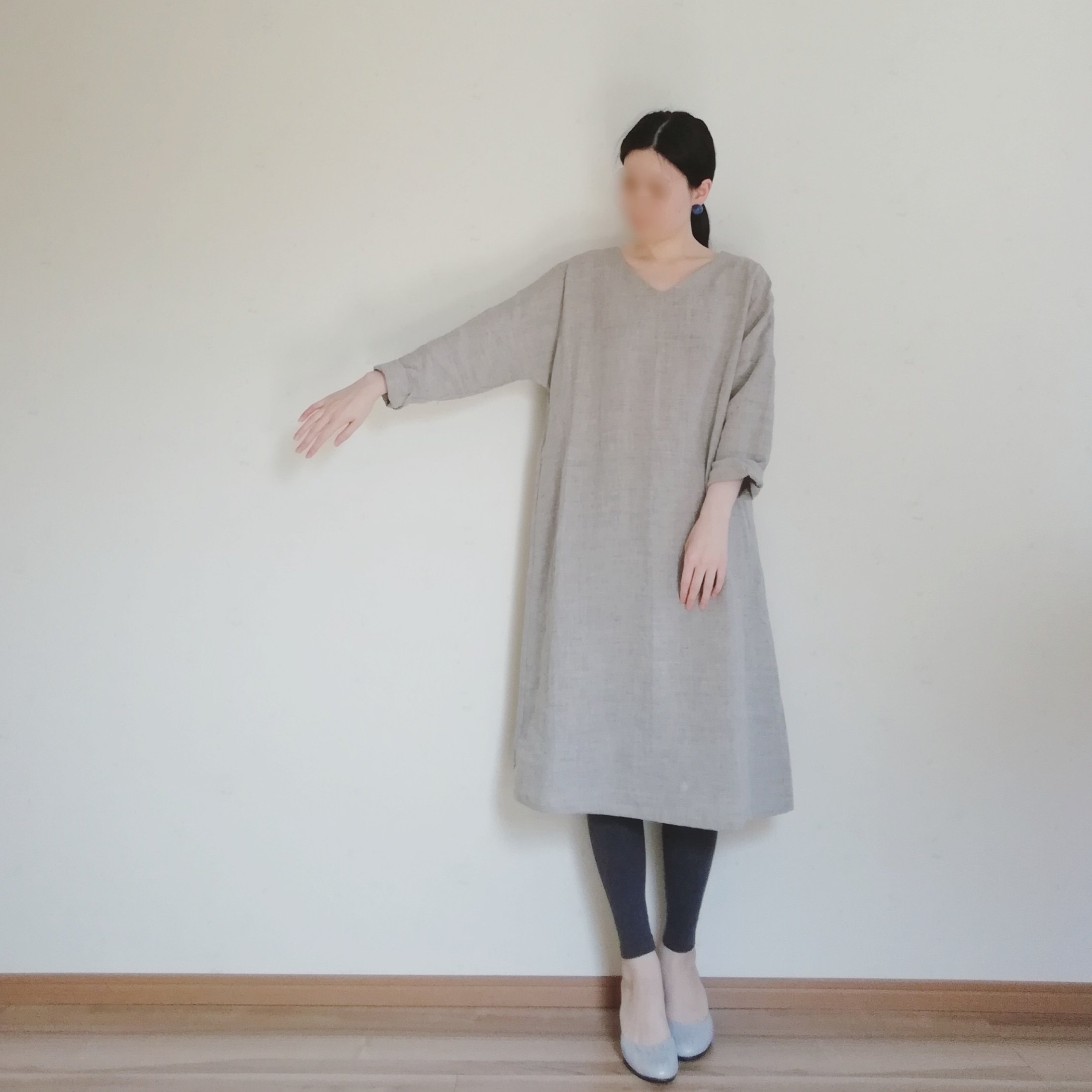 Everything is straight except for the neckline.The sleeves are also straight, so people who are not good at attaching sleeves are okay.It's easy because there is no space. I think it will be completed in a day or two.
I'm a beginner, but is it okay ...?If you are, please read this first ↓
How to make clothes Review from the basics

see next
size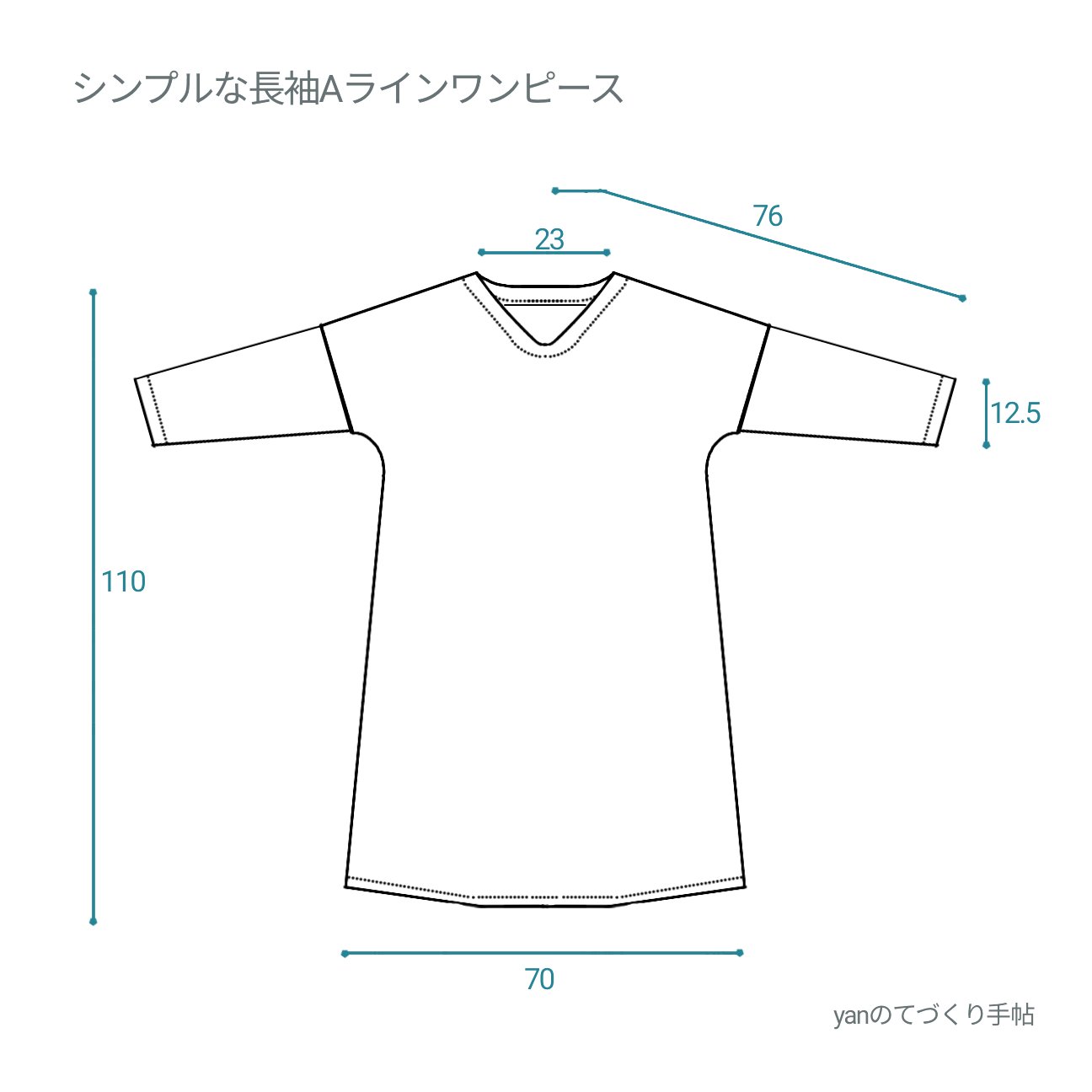 It is a large size.It is recommended to fold the sleeves and wear it loosely.
Ingredients
・ Cloth width 110 cm x 3 m
・ Interlining (for the back)
・ Sewing thread
★ Linen, cotton and double gauze are recommended.I think knit is also good.
The cloth used this time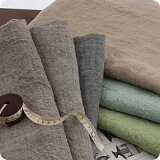 [Wide Width] Fabric Forest Wide Width 1/40 Linen Top Chambray 50cm Unit Cloth Plain Wide Width Fashionable

I used Mori-san's linen.The good quality natural texture is perfect for a simple design.I'm worried about wrinkles when I sit down on a one-piece dress with stones, but it's okay because it has wrinkles from the beginning.For more information on clothHere.
Tools
・ Cutting scissors
·sewing machine
・ Pin
・ Thread trimming shears
·iron
[For beginners] Introducing how to choose a sewing machine and recommended sewing machines

see next
My professional sewing machine

see next
Pattern
★ Tips for box drawingClick here for detailsから
★ For details on how to write the V-neckClick here for details
★ The neckline arrangement isClick here for details
★ The wearing image is 165 cm tall.Please adjust the length to your liking.
How to cut and make
Please refer to "Simple long-sleeved blouse" for how to cut and make.Click here for detailsFrom here.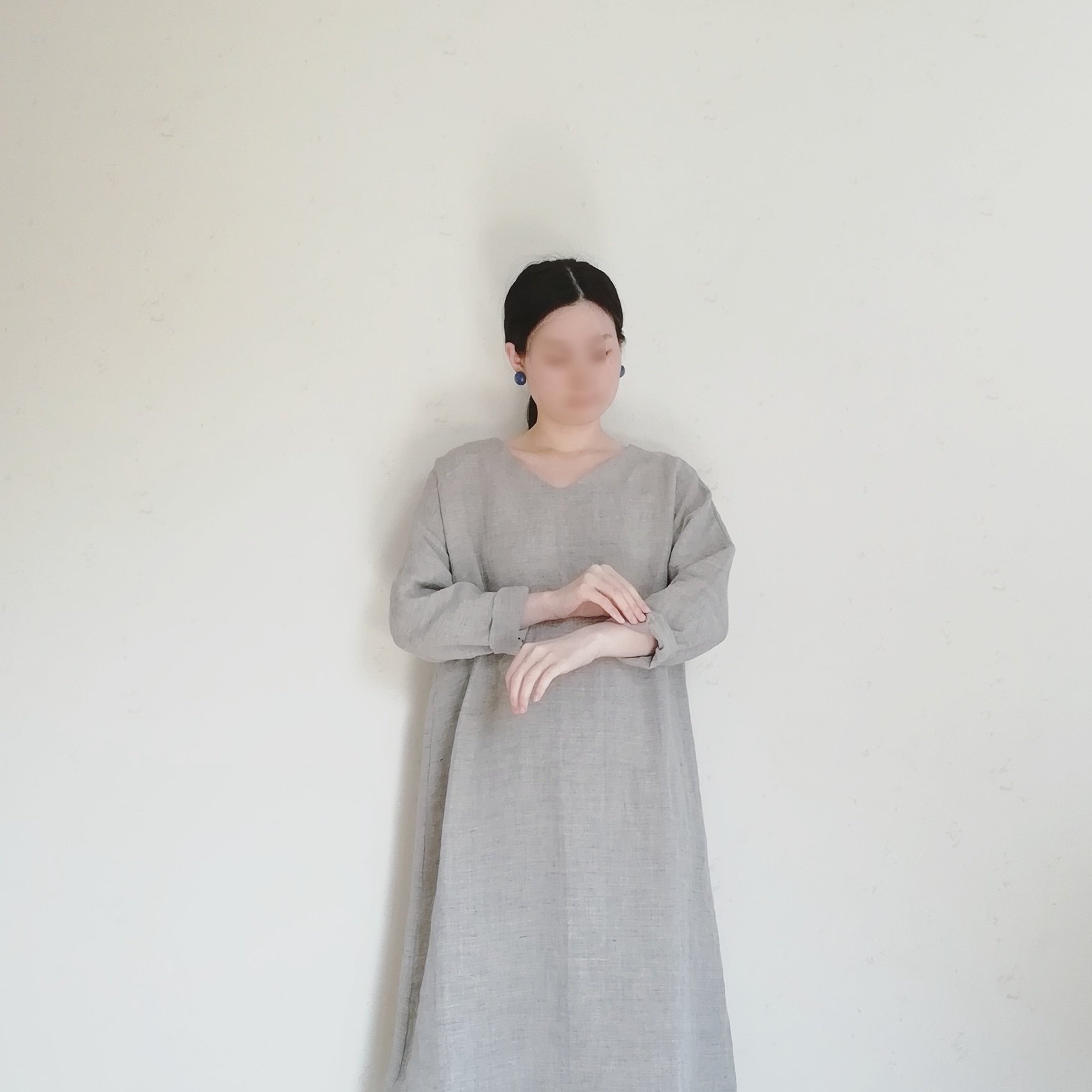 Finally…
Thank you for reading.
"Your workWe are also looking forward to your application.
Instagram
Posting work photos to Instagram
Please add a tag ♪
#yan's Tezukuri Notebook
#Simple long-sleeved A-line dress
See you again!